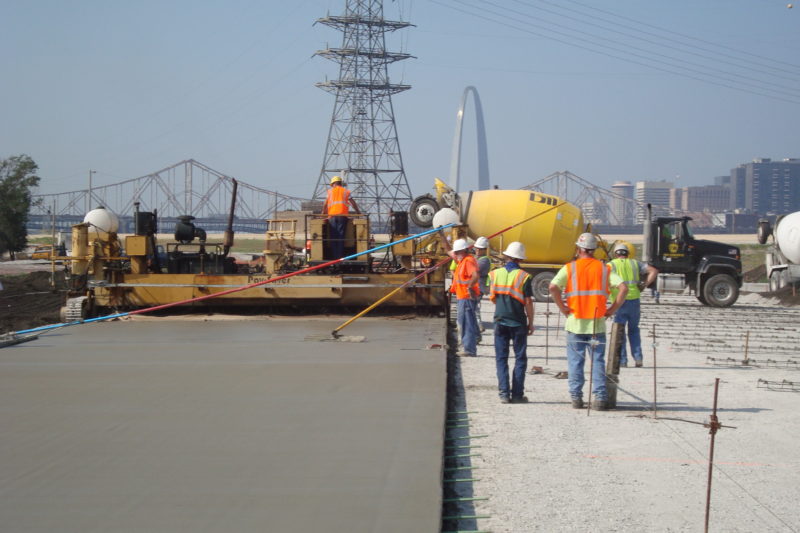 Paving Division
J.H. Berra Paving Co., Inc., is dedicated to providing our customers with concrete streets that conform to municipal standards in a timely and cost-efficient manner.
J.H. Berra Paving Co., Inc., was started in the Spring of 1993 to provide quality concrete street construction for the growing housing market in the Greater St. Louis and Metro East area. With an investment in state-of-the-art equipment and hiring the best workforce in the area, Berra was ready for business. Since our inception we have poured hundreds of miles of residential, municipal, commercial and industrial streets. We have accomplished this work in close cooperation with developers and general contractors to meet schedules and budgets. This commitment has created a loyal customer base that repeatedly uses J.H. Berra Paving for their concrete paving needs.
J.H. Berra Paving is committed to the future by constantly upgrading their paving equipment. This commitment includes the purchase of two new HEM concrete paving machines to utilize the latest technology available.
With the commitment of Ownership, J.H. Berra Paving Co. stands ready to meet the ever-growing demand for high quality concrete paving projects by completing on time and on budget.